Manning the unmanned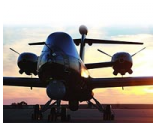 All good things must come to an end, here the end refers to mans control on the machine. Why the melodramatic line on this? We've all seen the fantasy movies eg. I am robot. Robots were made to take over the tasks of man and do the things he/she generally regards a waste of time. However talks like these sadden me, the smallest things that we do all add up to being human.
A recent article in the Economist covered the F-35, which is consider the most lethal weapon ever made. The article hinted that the production cost were so high that the next ones might be made to do things on their own. So maybe the case, where's the proof? Google 'Mantis'by BAE systems, the are still in works of making the first ever unmanned fighter aircraft, it will have its own AI hence it will kill on its on, take off on its on, fly on its own and land on its own.
The better the technological progress, the higher the rate of unemployment. People will need to squander of other things to do as machines will replace us. Yes you may this is just an article on a blog but consider these facts. Lets think of the manpower itself. We had the accountants manually do that math at offices, now we have computers, we had workers sewing clothes together, now we have gignormous machines to do exactly that. It's not necessarily all bad but i'd never give up my driving to an automated machine.

Similar Posts:
The Roots of Evil : The secrets hidden in London's past…
USB Add-ons : Most external hardware on your computer system…
Signage tips for your online business : …
Apple of my eye : This week I finally decided to walk into the…
Comments are closed!