Segway Electric Personal Transporter Review
December 1st, 2010 posted by admin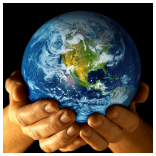 Probably one of the most popular invention over the last ten years has been the Segway. The new version, the Segway PT, now offers users more than the its predecessors.
The Segway PT (personal transporter) is electricity run and self balancing vehicle. The transport was invented by Dean Kamen and was launched late in 2001. The production for public selling started in 2002.
The vehicle is computerized and has hi-tech motors to make the riding smooth and hazard free. When the rider leans forward the PTY moves forward and with a backward leaning rider, the PT moves backwards. It has got a lean steer which helps riders to turn left or right.
When it comes to the Segway PT, you can rely on the technologies used in the vehicle. These vehicles are safe to ride and easy to maintain. They are also environment friendly in a way that you do need to burn any fuel to run them as they run on electricity. The tires of these vehicles are scratch resistant and thereby very long lasting.
If you have a big office compound or a big house, you can use the PT to move from one place to another. You will find the amusement parks and open and big places have the largest use of these vehicles. Though normally used indoors, these PTs can be very effective and reliable even in outdoors.
The price of this Segway PT at any shop display can be a set back as it is a bit on the higher side. Another problem with these vehicles is the availability of it. You will not find these transports everywhere in the world. You might buy it from some place and take it everywhere you go but there are still many countries where these vehicles are not yet permitted.
Similar Posts:
Entourage eDGe Review : It is natural for a consumer to be…
Ati radeon HD 5970 : For the value of a cheap used Audi car you…
The speakers for your complete multimedia experience : For a…
Robots : We all have seen them in movies, on TV and we have…